Introduction to Graphic Designing
The term "Graphic designing" is synonym to Visual Communication. It is the art of combining text, image, color to create a visual representation of the message. Graphic designing course teaches students to create advertisement, logos, websites, creative images, and generate many other interesting visual materials.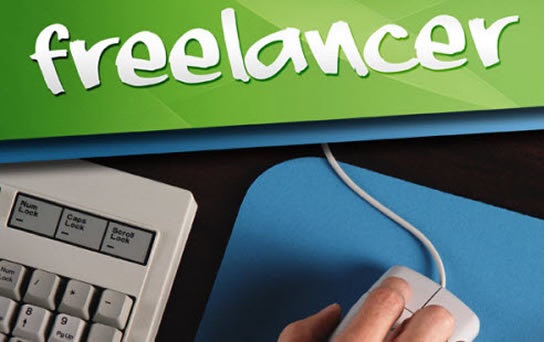 BLACK iz IT Institute Graphics Design course covers tools like Adobe Photoshop, Adobe Illustrator, Adobe Indesign, Adobe Dreamweaver and free hand. The tools that are taught in Graphic designing course evolves with time and now some of the software and programs that were taught before are obsolete. Therefore, with the advancement in tools and technique, we need to learn new software's to create interactive design. The proper Graphics Designing course in Bangladesh is really rate in our country BLACK iz IT Institute Graphics Design course is one of the best technical course in these field in Bangladesh.

• Graphics designing is used mostly in the following areas:
Creating Brand Identity: Brand identity are created by designing logos, banners and various other designs. Publication: In Publication, the newspaper, magazines, books and brochure designs are created using Graphic designing software's.

Advertisements: The knowledge of Graphic designing is used for various forms of advertisements like flex design, pole banners, t-shirt print, product packaging, etc.
Entertainment Industry: Graphic designing is used for creating scenery, design and decoration, artistic images in novels, comic books, DVD, film making, etc.
There are many benefits to working with a Freelance Web Designer. When I'm working on a project, I will be the main point of contact at all times avoiding any communication delays that might occur with larger companies. Freelance Designers like myself often work from home which means you avoid paying large overheads.
I won't try to sell you expensive Content Management packages if I don't think you need one. With open source projects so advanced these days, 99% of websites can be created using existing CMS platforms such as Wordpress and Joomla. I for one have been working with and customising Joomla for over four years and find that it can accommodate just about any specification.

Graphics Designing Course Syllabus

Photoshop is a program which is used mostly for image editing and manipulation. Illustrator Course Syllabus : Adobe Illustrator is a software program used mostly in vector based drawing. It is used mostly in graph creation, modifying shapes, drawings. Indesign Course Syllabus Adobe Indesign is a desktop publishing software program. It is used in publications and print media. It is mostly used for creating newspapers, magazines, brochures, posters, etc. Free Hand Course Syllabus.
Adobe Dreamweaver : Adobe Dreamweaver is used for creating web designs. Scope of Graphic Designing Graphic Destining has a very large scope. There are various field where a graphic designer can work. Prerequisites of learning Graphic Designing There are no requirement to learn graphic designing. Anybody who knows how to operate computer can learn it and create a scope for themselves in this area.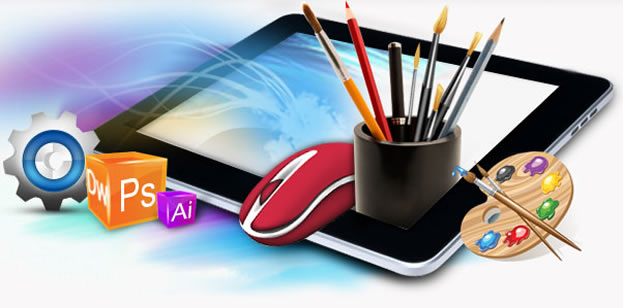 Graphic Designing : Print design is basically printing the design we create. Be it a new logo or flyer or poster. Stationery is the materials that are made up from business cards, letterheads and also complimentary slips and flyer designs and posters.
The first step is to decide on how to promote your brand in the best way by creating a bespoke logo that will stand strong in the crowd. Second is think about the type of stationery your business needs. Third is printing the designs out on materials and then distribute them. Do you require new business card design? Do you require letterhead design for sending out mail, and do you think it is essential to have complimentary slip designed?

These are the questions that most printing design companies ask you, and once you know what you need please email us your requirements.
BLACK iz IT Institute Graphics Design Provides on Graphic Designs?

Our graphics designers use the most up to date graphic production software to design the best graphics to suit your requirements. We use the complete Macromedia suite including Flash, Fireworks, Adobe Photoshop, Adobe Illustrator and we also work with Adobe Premier. When searching for a graphic designer, consider us and contact us today.
BLACK iz IT Institute Graphics Design course including:
- Logo Design
- Flex Design
- Brochure Design
- Business Card Design
- Business Forms Design
- Calendar Design
- Greeting Card Design
- Catalog Design
- Poster Design
- Pamphlets Design
- Letter Head Design
- Book Cover Design
- Newspaper and Magazine Design
- Flyer Design
- E-Book Design and many more…
- Animation design using flash or gifts.
- Stationery design service (Letter Head, Complimentary Slips)
- Leaflet, poster and promotional material
- Brochure, catalog design
- Flyer Deming
- CD/DVD cover design, Booklets
Training Course: BLACK iz IT Institute Graphics Design course
Course Duration: 6 weeks (24 Days)
Time: Morning and Day Shift
Venue: Kalabagan Bus Stand, MABS Coaching Centre Building
Number of Participants: Up to 30 per batches.
Registration Fee: 1,000BDT
Course Fee: 7,000BDT
Phone : 01671502396,01717695631
Email : institute@black-iz.com
Website : www.inst.black-iz.com